Update - COVID-19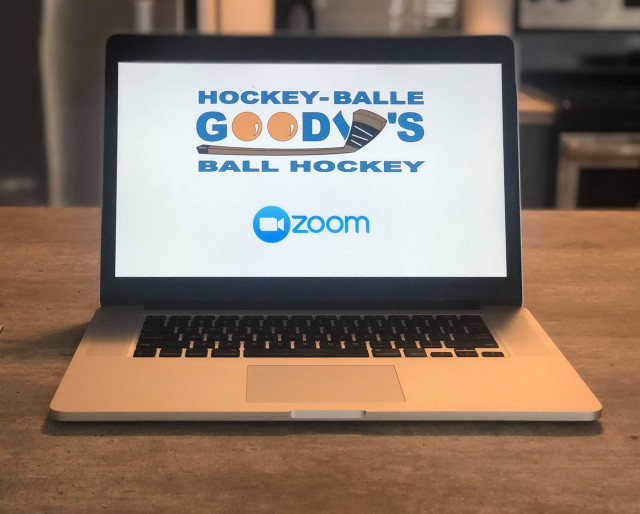 Friday June 12, 2020
Hi everyone, we have received notice that our venue – the facilities at the Crossman Community Centre (Kay Arena), will not be operational this summer due to the City's limited resources during the novel coronavirus (COVID-19) pandemic.
Alternatively, we are excited to connect with each of you through our virtual ZOOM sessions.
Please read the attached message for more information. Do not hesitate to contact us with any questions
The Goody's Ball Hockey team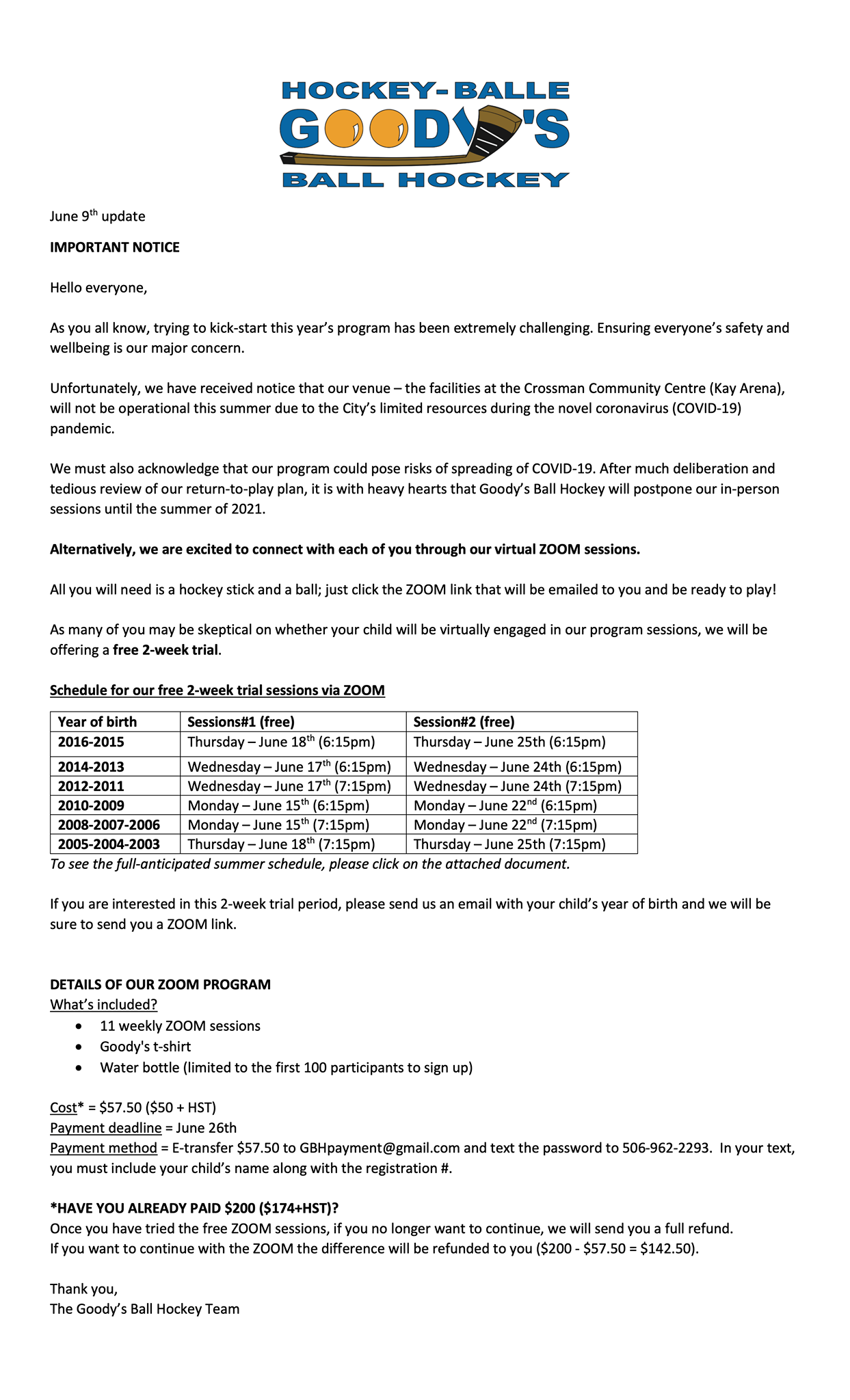 Did you like this article? Share it!
x
Term of use Shark Media & Sport
The content of this site is private and purely informative. The rights of a visitor to this site cannot, therefore, be derived from the content of this website. This website is operated by and was created by SHARK MEDIA & SPORT. The data contained within this website are the intellectual property of and are copyright-protected. The data herein cannot be copied or reproduced without the prior consent of or SHARK MEDIA & SPORT, other than in contexts requiring on-line searches. However, you may print out entire pages of this site for personal use. For further information about the use of this site, please communicate with SHARK MEDIA & SPORT.